Sinds 2005 presenteert de Kamer van Koophandel ieder jaar de 'MKB Innovatie Top 100'. Hiermee stimuleert de Kamer van Koophandel ondernemers om te investeren in innovatie. Wij hebben deze lijst eens goed bekeken en hebben de 5 meest unieke innovatieve bedrijven gekozen om in het zonnetje te zetten.
"Het onderscheid tussen een leider en een volger is innovatie." – Steve Jobs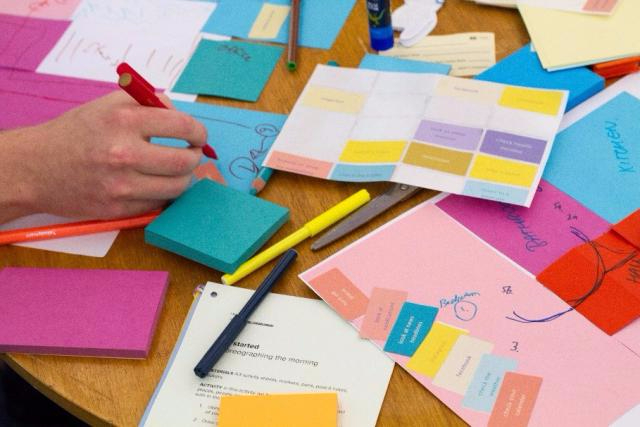 1.
We4Sea
We4Sea is een bedrijf dat zich bezighoudt met het analyseren en verbeteren van de scheepsvaart. Door middel van een combinatie van meetdata en Big Data kan We4Sea het brandstofverbruik van een schip voorspellen. Door deze inzichten kan We4Sea het brandstofverbruik van schepen tot wel 20% verminderen.
2.
Convious & Travis BV
Deze twee bedrijven zetten we graag samen in het zonnetje, omdat ze beiden gebruik maken van kunstmatige intelligentie. Convious gebruikt het om online verkopen te verhogen en Travis BV gebruikt het voor 's werelds eerste stem-vertaalapparaat.
Convious heeft een software ontwikkelt die aan de hand van slimme algoritmen en marketingtechnieken de prijs van onder andere tickets vaststelt. Kopers kunnen met 'dynamic pricing 2.0' aangeven hoeveel zij bereid zijn te betalen en de software beslist of dit bedrag acceptabel is.
Travis BV richt zich op één doel: de optimale face-to-face interactie tussen mensen. Met de innovatieve Travis Translator draagt Travis BV bij aan een wereld zonder taalbarrières. De Translator verstaat, vertaalt en spreekt 80 gesproken talen en naarmate het gebruik toeneemt, zal het apparaat steeds beter presteren door de intelligente software.
3.
Kvartett
Kvartett, ook wel het AirBnB van de arbeidsmarkt genoemd, heeft een platform ontwikkelt voor het uitwisselen van vaste werknemers tussen aangesloten organisaties. Deze innovatie vermindert het aantal reorganisaties doordat bedrijven bij onvoldoende werk hun personeel kunnen uitlenen. Beide partijen profiteren hiervan; werknemers hebben meer zekerheid en bedrijven worden flexibeler. Daarnaast werkt het kostenbesparend door de optimale inzet van personeel.
4.
Kwettr
Maak kennis met de Social Payment module. Het bedrijf Kwettr komt met een nieuwe betalingsmanier: betalen met social media. Vorig jaar won Kwettr de Accenture Innovation Publieksprijs met dit idee. Het idee is dat mensen betalen met tweets, likes of follows op diverse social media kanalen en in ruil daarvoor een digitaal product of een kortingscoupon ontvangen. Kwettr verwacht dat binnen 5 jaar iedereen het normaal vindt om met social media te betalen.
5.
ORFI-food
Wat is het bekendste zoete beleg op brood? Hagelslag natuurlijk! ORFI-food komt met een nieuw soort hagelslag om voedselverspilling tegen te gaan: VEGA-choqs. VEGA-choqs bestaan uit krokante groente met een laagje chocolade. Ze worden gemaakt van afgedankte groente die anders vernietigd zou worden. De VEGA-choqs dragen niet alleen bij aan minder voedselverspilling, maar het is ook nog eens gezond door het lage suikergehalte. Lekker voor op brood of in de yoghurt!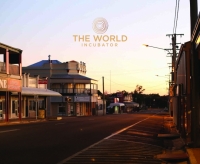 If you have read this blog for a while, you may have realised that I am a country girl. I grew up in rural North Queensland in a small township called Charters Towers, just over an hour west of Townsville. It seems like a million years ago now, as I have been living in big cities for the past 20 years or so. I currently reside mostly in Melbourne and from there I have built a multi million dollar international business. What I have realised about business is that the more mature my business becomes, the more flexible I am with where I work from. It certainly has got me thinking about where in the world people can build successful businesses from and what are the hurdles that they must overcome if they are not located in a major city.

I've always been aware that I have all the things in life that are necessary to become successful; mentors, learning and development, financial stability, and a community... and the right mindset. But it wasn't always that way, and the first thing that you need to know about being successful is that you have to have the right mindset and belief that anything is possible. It takes so many parts to be successful, but I guess for most of us, it just starts with a dream.